Five Effective Teaching Strategies
By Rebecca Alder
1.
Teacher Clarity
When a teacher begins a new unit of study or project with students, she clarifies the purpose and learning goals, and provides explicit criteria on how students can be successful. It's ideal to also present models or examples to students so they can see what the end product looks like.

2. Classroom Discussion

Teachers need to frequently step offstage and facilitate entire class discussion. This allows students to learn from each other. It's also a great opportunity for teachers to formatively assess (through observation) how well students are grasping new content and concepts.

3. Feedback

How do learners know they are moving forward without steady, consistent feedback? They often won't. Along with individual feedback (written or verbal), teachers need to provide whole-group feedback on patterns they see in the collective class' growth and areas of need. Students also need to be given opportunities to provide feedbackto the teacher so that she can adjust the learning process, materials, and instruction accordingly.

4. Formative Assessments

In order to provide students with effective and accurate feedback, teachers need to assess frequently and routinely where students are in relation to the unit of study's learning goals or end product (summative assessment). Hattie recommends that teachers spend the same amount of time on formative evaluation as they do on summative assessment.
5.
Metacognitive Strategies
Students are given opportunities to plan and organize, monitor their own work, direct their own learning, and to self-reflect along the way. When we provide students with time and space to be aware of their own knowledge and their own thinking, student ownership increases. And research shows that
metacognition can be taught
.
Collaborating with Colleagues

Great teachers are earnest learners. Spend some time with a colleague, or two or three, and talk about what each of these research-based, best classroom practices looks like in the classroom. Discuss each one in the context of your unique learning environment: who your students are, what they need, what they already know, etc.

How do you already bring these five classroom practices alive in your classroom? Please share in the comments section below.
Teacher Joke of the Day!
Tips
10 Social Justice Activities to Try in Class
Social justice is the view that everyone deserves to enjoy the same economic, political and social rights, regardless of race, socioeconomic status, gender or other characteristics. Teaching social justice in the classroom is crucial for preparing young people to become responsible global citizens in the 21st century.
Numerous resources and Web sites provide tips and activities for helping students reflect upon social justice issues in the classroom. Here are 10 great activities that will get kids at different grade levels thinking about human rights and our responsibility to take care of each other.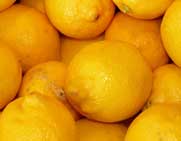 1. Lemon Peel (grades 3-8):
Give a lemon to each student and ask them to "get to know" their lemons. Have them look for any identifying marks, shape, brightness of the lemon, etc. Then, take the lemons, put them in a basket and have the students find their lemon. Students should not have trouble with this. The next day, peel the lemons and have the students attempt to find their lemons again in the basket. This will teach them that although we look different on the outside, we are the same on the inside.

2."This is Our House" (grades K-3):
Assign students to read, or read to them, This is Our House by Michael Rosen. In this book, George, the main character, creates a cardboard box. When other children come and try to play in the box, George turns them away for their outward characteristics. The story teaches students that everyone looks different and it is hurtful when others are treated poorly because they are a girl, have red hair, etc. Have kids create their own "cardboard box," and have everyone go inside it.

3.Face-to-Face (grades 3-6):
Place students in pairs and have them observe and interview each other. Have students list their differences as well as similarities. See if these attributes are external or internal, and discuss this with the class. Students should leave the activity realizing that it's important to respect and celebrate human differences.
4. Draw a Picture (grades 2-4):
Gender stereotyping is common in the workplace and in society. Have students draw pictures that represent different professions, such as construction worker or teacher. Collect the drawings and add up how many men or women were represented in each drawing. Use the data to discuss how gender roles and societal expectations impact individuals' employment opportunities.
5. Put-Ups (grades K-5):
In this activity, students will be learn to encourage others. Have kids offer "put-ups" rather "put-downs" about classmates. This way, students will recognize the value of kindness and affirming what is good about each individual.
6. Timeline of School Integration (grades 4-6):
By using this
timeline
, students will learn about the ongoing quest to integrate schools, beginning as early as 1849 and continuing until today. This will raise social awareness about segregation and teach kids that regardless of race, every person has the right to a quality education.
7. That's Not Fair! (grades 3-5):
This activity demonstrates the impact of educational disparities. Give one half of the classroom nice construction paper and well-working scissors and the other half notebook paper and pairs of old scissors. Ask students to create paper dolls. Then, switch the resources and display the artwork. Students will see how low-quality resources and high-quality resources can affect student achievement.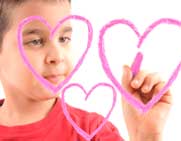 8. The Assertion Jar (grades 5-8):
Have students place their assertions in a jar and use them as a daily activity, whether it is a writing prompt or an oral discussion. Students can practice refutation skills and learn how it is common to disagree with others, but it must be done in a respectful, civil way.
9. Pop up Quizzes:
Give students this pop quiz to help them learn more about what our different languages contributed to our culture.
10.
Can Girls Be Plumbers? (grades 2-4):
Teach about gender stereotypes, roles and career choices. Provide photos of both men and women and a list of different jobs. Have kids use the photographs to create a display with the photos on one side and the corresponding jobs on the other. See what the students match up, and then discuss.
Article by Kassondra Granata, EducationWorld Contributor
Education World
®
- See more at: http://www.educationworld.com/a_lesson/social-justice-activities-students.shtml#sthash.jaLU3qbo.dpuf
Tips for writing good remarks on your students' work.
1. Think about the sorts of comments that you find helpful and unhelpful. For example, avoid one-word comments such as "good," "unclear," or "awkward." If you think that something is good, unclear, or awkward you should explain in concrete terms why you think so ("You develop the implications very effectively here") or propose an alternative ("Did you mean x?").


2. Think about the extent to which you want to comment on each aspect of the assignment. For example, how important are punctuation and spelling? Is it enough to have one or two comments on grammar or syntax, or would more extensive comments be appropriate?


3. Don't overwhelm the student with a lot of different comments. Approximately one to three comments per page will be enough. Focus on a couple of major points rather than comment on everything.

4. Write specific comments in the margin and more general comments at the end of the assignment. General comments give the students an overall sense of what went right or wrong and how they might improve their work in the future. Specific comments identify particular parts of the assignment that are right or wrong and explain why.

5. What has been omitted from the paper or exam response is as important as what has been included. Ask questions to point out something that's missing or to suggest improvements. Try to give the students a good overall sense of how they might improve their work.
6. Don't comment exclusively on weaknesses. Identify strengths and explain them. This helps students know their progress, and helps them build their skills. Write as many comments on good work as on bad work. In addition to commenting on things the student does well, think about how the student might work to improve his or her work even further.
7. Write legibly or type your comments.
Don't be sarcastic or make jokes. What seems funny to you may be hurtful to students and not provide the guidance they need for improvement.
8. Discuss difficult cases with other teachers or the instructor in charge.
Keep a record of common problems and interesting ideas, and discuss them in class.
Make sure you have adequately explained the reason for the grade.
Five tips to help your teachers still struggling with technology.

1. Build a Tech Team

Integrating technology can be very stressful for educators that aren't familiar with it. Having a support team that's flexible and available to struggling teachers is crucial for any tech rollout. Our tech team consisted of teachers, support staff and administrators. This group was able work together across multiple content areas and grade levels to support successful tech integration. We focused primarily on mind mapping ideas and helping teachers slowly introduce technology into their classes.

2. Scaffold Effective Professional Development (PD)

One big mistake when introducing technology is either too much or too little professional development. Teachers that struggle with technology might feel overwhelmed if you introduce too much too soon. On the flip side, if you don't provide enough PD, teachers may feel isolated. Going back to tip #1, have your tech team develop a feasible plan for effective PD using input from staff members. PD also needs to be focused on being of value to teachers facing the hurdle of technology. How often do these teachers say, "Why would I try this when I've been doing just fine without it all these years?" If you are planning PD for the whole year, poll your teachers and ask what tech-related areas they would like to focus on. Select only one or two of these areas and make a concerted effort to help those teachers who are struggling.


3. Make Time.

While I'm talking about PD, all educators know that extra time for PD is scarce throughout the day. I've had amazing administrators that carved out dedicated time for tech PD. Allowing teachers to meet and collaborate with each other is part of building a successful environment to support student learning, especially regarding the use of technology.

Aside from just having dedicated time for teachers to meet, create a homegrown professional learning community (PLC) that focuses on monitoring tech integration throughout the school. This PLC can be powerful and insightful while supporting those that need additional help.
4. Make It Relevant!
Some teachers feel technology is being pushed on them, especially those who struggle with it. They might start using technology just for the sake of using it. This has shown to be an ineffective method for both tech-savvy and tech-challenged teachers. There is a big difference between using technology to teach and the successful integration of technology into lesson plans. This goes back to having a meaningful plan to incorporate technology into the yearly PD plan.
Create a school-wide culture of tech integration and an openness to take risks. Some lessons will not go as planned -- and that's great! Reflect and learn from these challenges. Be willing to press on and continue to learn. After all, don't we expect the same from our students?
5. Encourage Them

Even with the best PD and resources available, some teachers will still struggle. Support them! I've worked with great veteran teachers that just wanted me to stop by every few days and discuss their tech ideas. Once they have mastered one technology, present them with another to consider. Encourage them and celebrate their willingness to try new things. Focus on the learning (by teachers) and share their successes.

Are there any tips that you have for helping teachers in your school who struggle with technology? If you're a teacher still trying to master technology, how have others helped you?
JOSH WORK'S BLOG
Photo: Fun Valentine's Day activity with Kids.
Materials:
* crepe paper
* glue
* disposable cups
* play dough
* flexible sticks
How to make it.
1. Glue the crepe paper around the shape of the cup.
2. Use play dough to create a soil-like base inside the cup.
3. Mould the flexible cups in the shape of flowers.
4. Place the flower-shaped stick firmly into the dough to stand.
Voila! Your cute little 'pot-of-love flower'.
Top tips on Teacher-Parent Conferences
Making the Most of Parent-Teacher Conferences
Parent-teacher conferences offer great opportunities to deepen your working relationship with parents. As you highlight their child's strengths, discuss academic or social concerns, and share information about child development, parents come to see you as an ally and themselves as true partners in their child's education. A little thinking and planning will help you make the most of these great opportunities.
Tips for Success
Make an outline and gather materials. A plan for how you'll divide up the time will help you stay on track. Here's a general outline for a 30-minute conference:
5 minutes: Opening conversation
10 minutes: Report on academic progress and concerns
10 minutes: Report on social progress and concerns
5 minutes: Summing up
However, you may need to put your plan aside if a parent raises an urgent issue that you weren't expecting. Remember that you can always schedule another conference!
In addition to writing an outline, you'll want to make notes for topics you want to cover and have at hand student work, assessment results, information on child development, and anything else you want to share with parents.
Offer conversation starters. Put parents (and yourself) at ease with a question or two: "What did Sam like about school last year?," "What does Tina like to do at home?," or "What are some things you'd like her to accomplish this year?"
Invite parents to share their thoughts. As experts on their children, parents can share valuable insights. And they'll appreciate your respectful recognition of their role in helping their children.
Highlight the positives. Recognize a child's strengths before discussing her struggles. You'll give parents some perspective while encouraging them to work productively with you.
Address just one or two concerns. Listing too many problems can make parents (and their children) feel defeated. Mention that you'd like to help the student with several things, but for now you'd like to concentrate on just one or two.
Let parents know if you need thinking time. It's perfectly OK to tell parents you want to think through what they've said, observe their children for a bit, consult others, or read up on an issue they've raised.
Be Prepared for Surprises
Parents sometimes surprise us with negative or personal questions or comments: "My son's teacher bullied him all last year." "My daughter's lazy. She never tries at anything." "My husband doesn't care about Mark. He never comes to these conferences." "My wife's divorcing me. Things are falling apart."
What can you do in such an instance?
Steer the conversation back to positives: "I'm sorry things didn't go well for Adam last year. But because our time is limited, I'd like to focus on what we can accomplish this year if we work together."
Focus on the child: "You seem to be going through some tough stuff right now. I wonder if that's taking Jasmine's attention away from school. What do you think we might do to help her concentrate?"
Listen with empathy: "That must be hard" or "You've been through a lot" can help parents feel heard without injecting your own opinion or advice.
Offer to get help: "You seem to be wondering what to do next. Our school counselor may have some ideas for you."
Follow Up and Follow Through
After each parent-teacher conference, send a note thanking parents for sharing time with you. If you offered to find resources, gather information, and so forth, make sure you do so—and share the results with parents.
Each parent-teacher conference can be a powerful occasion for meaningful communication with families. Thinking ahead and following some simple guidelines will help ensure that conferences are positive and productive for everyone
Helping Compulsive Talkers
Why do you have to help them? What if you don't help them? Well, these are certainly going to happen!
Beginning classes will be tough.

Everyone will be distracted and others will most likely join in.

If you take too long to address it, students will see it as unfair.
What Do You Do?
Identify Why They Are Talking- Attention, Peer Status, Sense of Achievement, Aggression?

Talk Privately With Students Right Away

Contact Parents/Guardians

React Consistently

Give Students Small Helper Tasks

Position Student Closer To You (Teacher)

Reinforce Positive Behavior

Find Time to listen to the student.

Build a solid Teacher-Student relationship.

Show genuine care all the time, trust me, students can tell the difference.